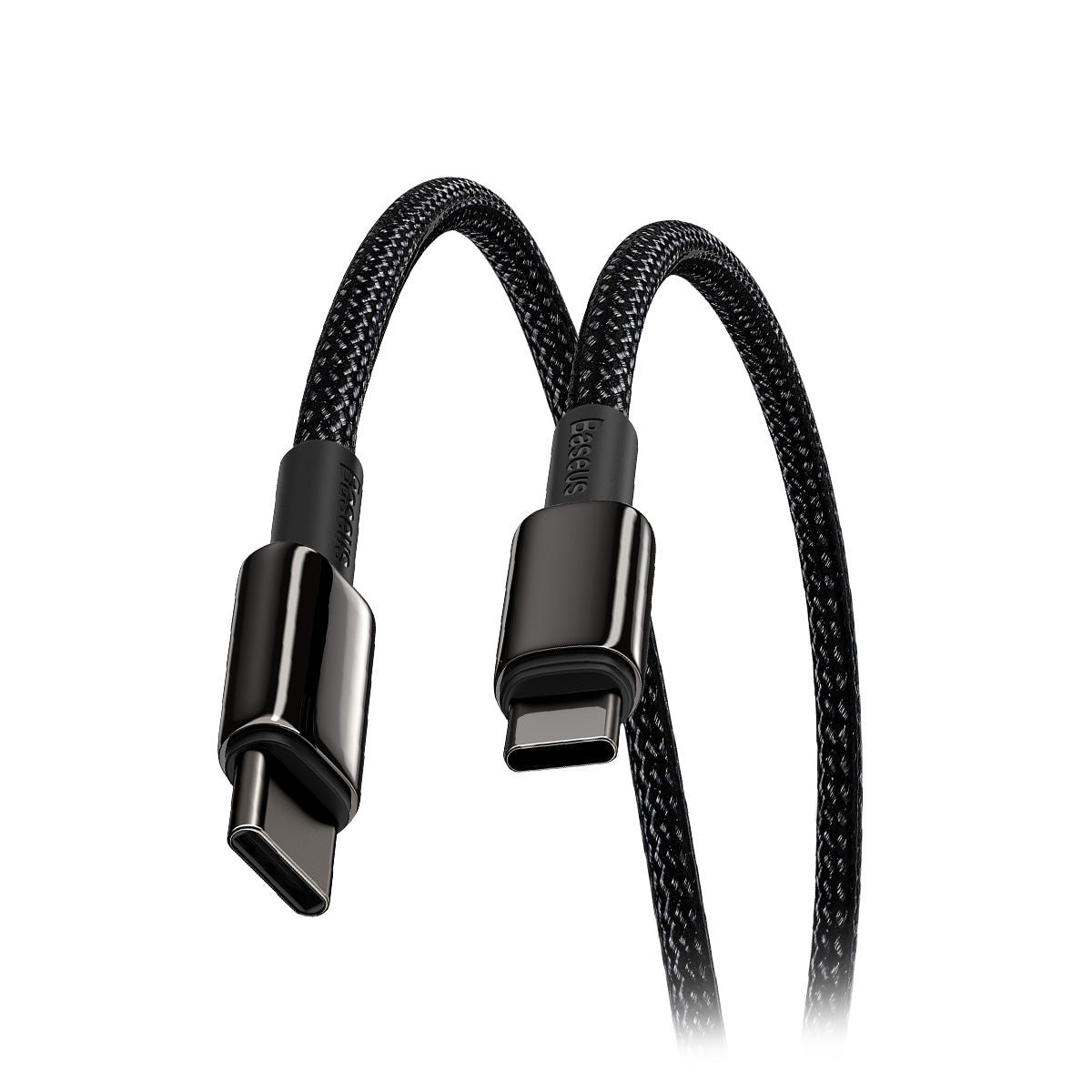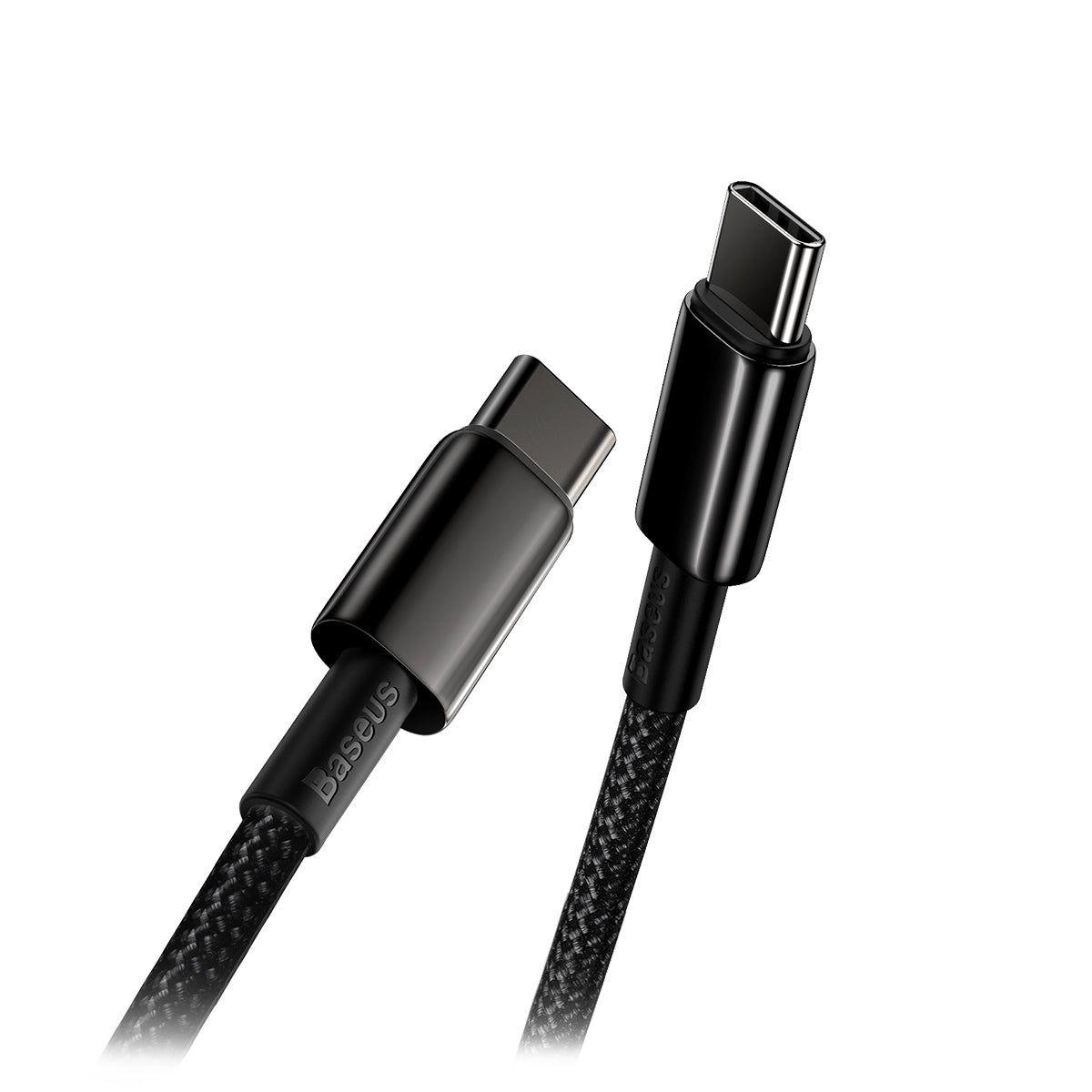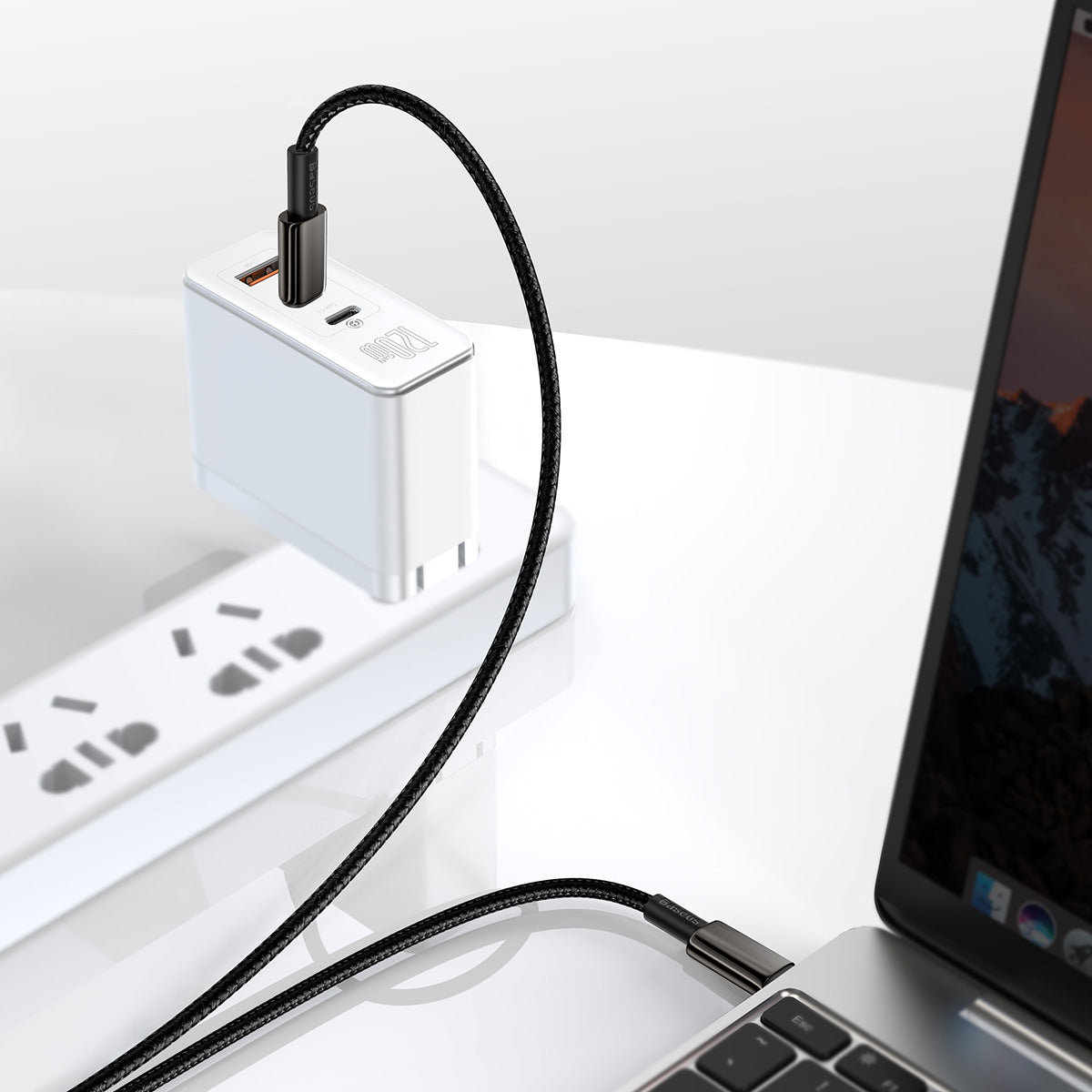 Baseus Tungsten Gold USB-C to USB-C Cable 100W
● 100 W High Power Delivery
● Certified e-Marker Chip
● Durable Nylon Braided Cable
● Wide Compatibility
In stock
Why choose this USB-C to USB-C cable from Baseus?
1. The cable is made of high quality zinc alloy with good texture and can withstand long-term use without worrying about damage caused by bending or bumping.
2. This all-metal housing 100 W PD USB C cable can charge phones, tablets and laptops quickly and without overheating.
3. 8 strands of 324 wires provide faster charging and low power loss to charge laptops faster.
100 W high power
Supports 100W maximum power to charge mobile phones, tablets and laptops.
480Mbps transfer speed
480Mbps transfer rate
Includes premium strap
The included premium strap allows easy cable management.
Wide compatibility
Designed to work perfectly with virtually all USB-C devices, including mobile phones, tablets, laptops and more.